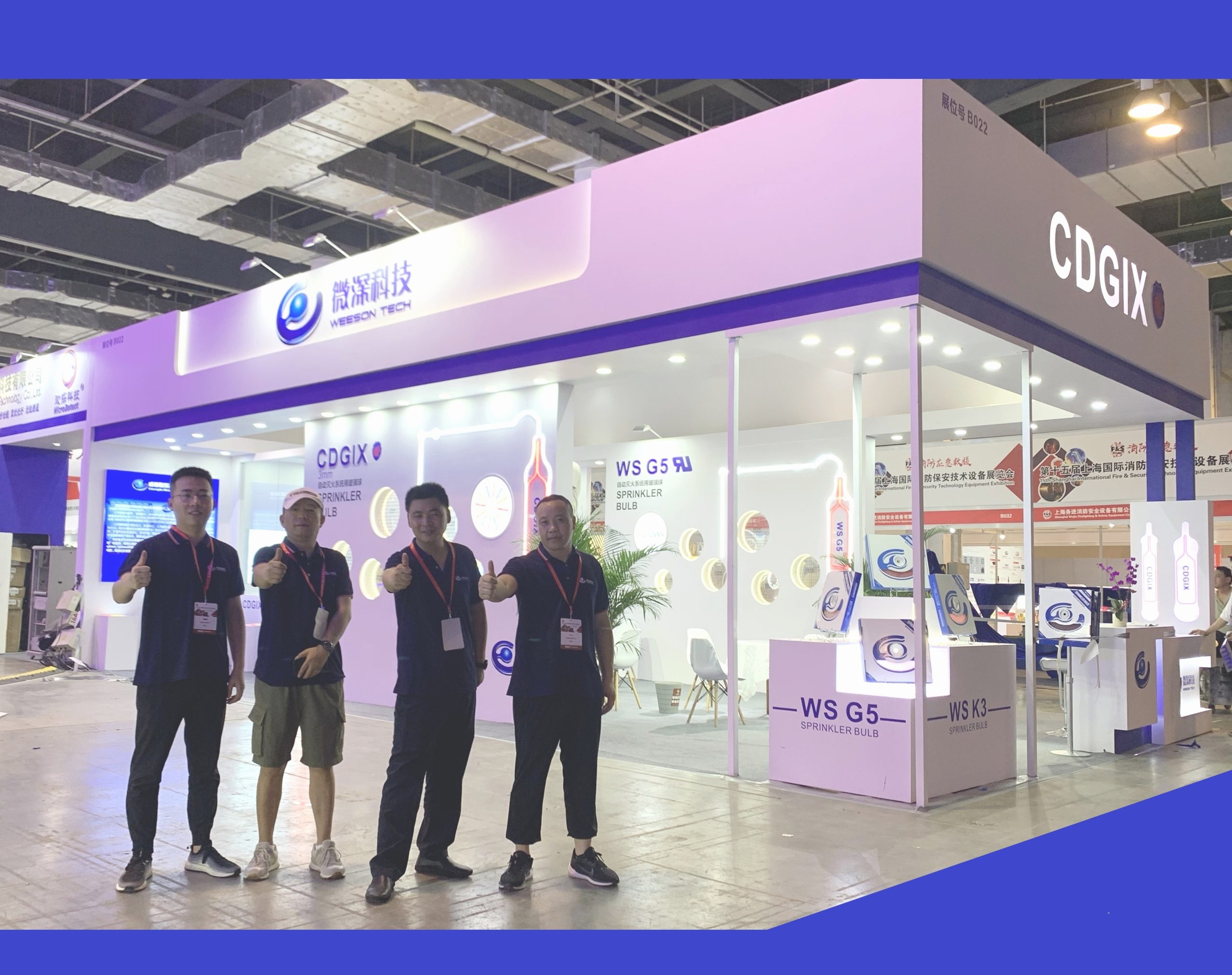 On July 12th-14th, Weeson Tech participated in the Fire & Security Shanghai 2023 as an exhibitor. The booth number is B022.
The International Fire & Security Shanghai 2023 exhibition was held in Shanghai World Expo Exhibition & Convention Center, and it was held by Shanghai Fire Protection Association and Shanghai Union International Exhibition Co., Ltd. The exhibition covered an area of 30,000 square meters; more than 150 exhibitors from 15 countries participated in this exhibition.
The exhibition is an important procurement channel of government and fire department, and is also the transaction platform for the trade of Asian-Pacific region. Now it has become the best-known and the most influential fire protection exhibition in Asia.
The exhibition covered a variety of technologies and products in fire protection field, and Weeson Tech exhibited the WS and CDGIX series sprinkler bulb in this exhibition. The WS series products, which have obtained the UL certification, are mainly targeting the international market. The CDGIX series products, which have obtained the China Compulsory Certification, are mainly targeting domestic market. Both products are manufactured by advanced technologies and have been appraised by our customers for many years.