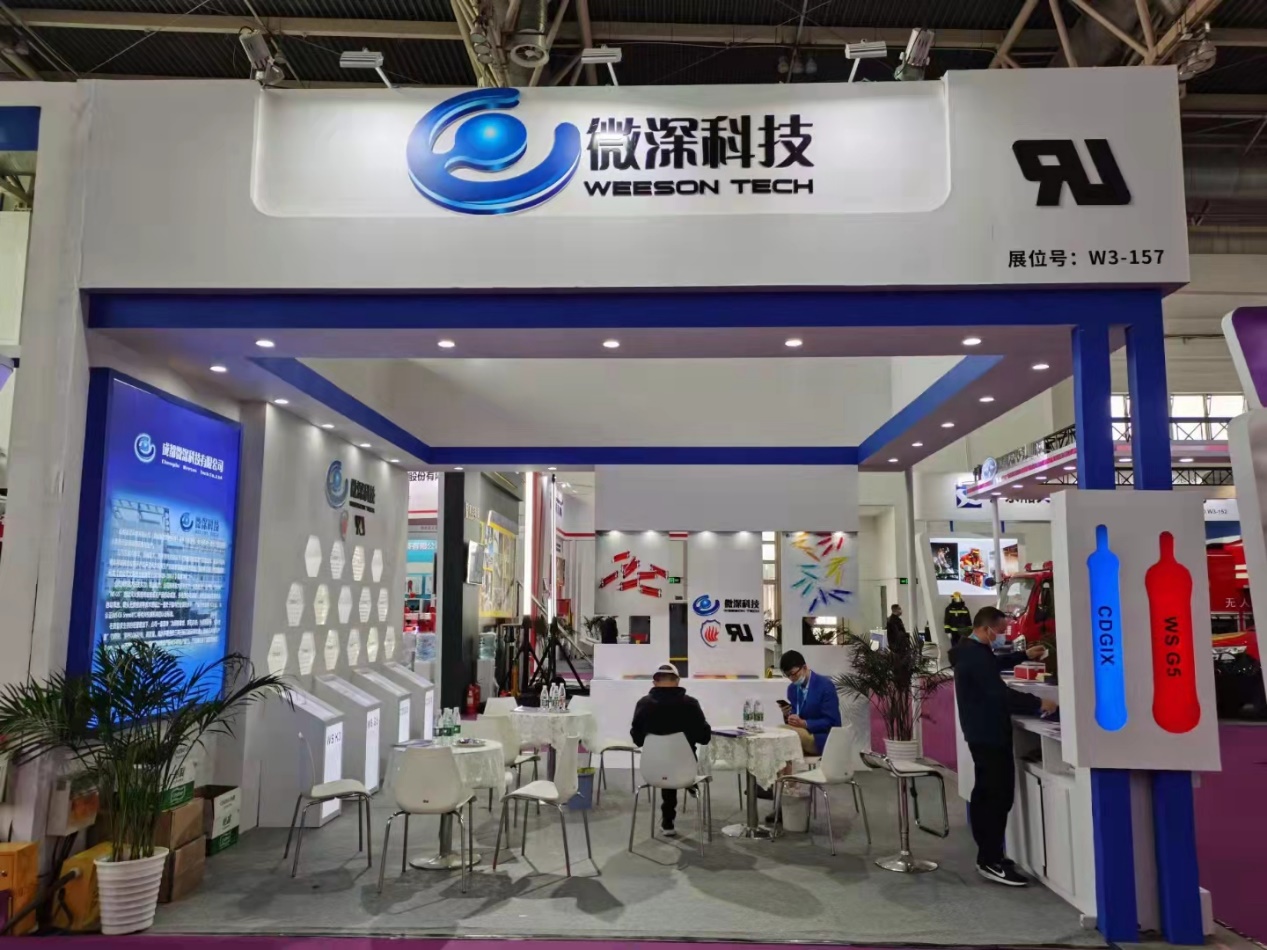 On October 12th-15th, Weeson Tech participated in the China Fire 2021 as an exhibitor. The booth number is W3-157.
The Chine Fire is the largest and most influential international fire equipment exhibition and technology exchange event hosted by the China Fire Protection Association. It is held every two years and has been successfully held for seventeen sessions so far. The exhibition is large in scale, large in audience, high in technology content, wide in coverage and large in turnover, and has received widespread attention and praise from the fire protection industry over the world.
The China Fire 2021 held this year attracted 800 exhibitors from 30 countries and regions to participate in the exhibition, with an exhibition area of 130,000 square meters, and 25 high-level technical reports were held at the same time. It attracted 50,000 visitors from more than 70 countries and regions to visit and communicate. The China Fire has become an important channel for governments and fire departments at all levels to purchase fire equipment and equipment, and also an important platform for fire protection products trade activities in the Asia-Pacific region.
The exhibition covered a variety of technologies and products in fire protection field, and Weeson Tech exhibited the WS and CDGIX series sprinkler bulb in this exhibition. The WS series products, which have obtained the UL certification, are mainly targeting the international market. The CDGIX series products, which have obtained the China Compulsory Certification, are mainly targeting domestic market. Both products are manufactured by advanced technologies and have been appraised by our customers for many years.